See on Scoop.it – Enlightening Spirits and Psychic Exploration Salon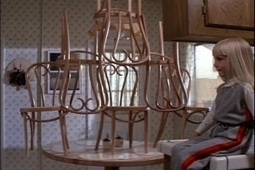 This is an interesting response to my post on Skeptic Alarms Blog a few months ago.
Fellow blogger, Jack Marshall, ethicist and lawyer, had been discussing Ghostbusting and hauntings as being untrue, and I chimed in with my typical information about integrity, especially in regards to those who are ghostbusters and dealing with the earthbounds spirits.
In his response to the original post, he was very happy to hear from me, and the other side of the coin, so to speak. He saw that not all psychic mediums appeared to be frauds, and it was refreshing to him.
He actually stood back to survey his opinion of the matter, and I appreciated that.
So he posted another blog article a few weeks later (that I did not know about at the time) addressing the fact that because I had shared my thoughts, it gave him pause to reconsider his skepticism.
His article was refreshing to me to see that a skeptic would at least reconsider this thoughts. But some of the other responses from this readership were less polite about it. I guess there are hard core skepics just as in any field.
One person even invited me to take James Randi's Educational Foundations Million Dollar Challenge to prove I am a psychic. Wow… what do you think? Should I do it?
Naw… I don't have to prove anything to anyone. And I am not trying to persuade anyone about my "powers". That had nothing to do with the post and article I am referencing. I know who I am. That's all that is important to me.
Check out his blog at http://ethicsalarms.com/2012/02/13/comment-of-the-day-who-ya-gonna-call-paranormal-ethics-and-the-irony-of-same/ and see what you think. Add some comments if you are so inspired! I know Mr. Marshall will enjoy hearing from you.
"Paranormal phenomena is nonsense, and thus ethical standards for it are an oxymoron. Unless, of course, I'm wrong."
Blessings until next time! …M
See on ethicsalarms.com