See on Scoop.it – Enlightening Spirits and Psychic Exploration Salon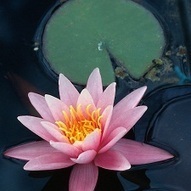 Extra Resources for Empowerment is a list of books and videos I feel are important for spiritual growth and creating a firm foundation. These are areas needed to build your psychic and mediumship abilities in the proper manner. It is just a short list right now. I'll be adding to it soon. But just click on the link and go to the page on my website that has it.
As always, if you have any favorites that I have not listed yet, please share them in a response or comment. I will be happy to add it to the list. After all, we are all in this life together! We can benefit from each others knowledge.
Blessings…M
http://www.melissaleath.com/resources.html
http://www.PsychicIntegrity.com
See on www.melissaleath.com